The Home-selling Experience
From your first conversation with us to the moment the proceeds from the sale of your home are in your hands, we take care of every aspect of the process. We are at your service as professionals and specialists on every scale, across marketing and advertising, technology and storytelling, presentation and documentation.
We know how, when, and where to best capture and convert buyer attention toward your home. Combining the latest technology and marketing strategies, we personalize the experience for you and your property.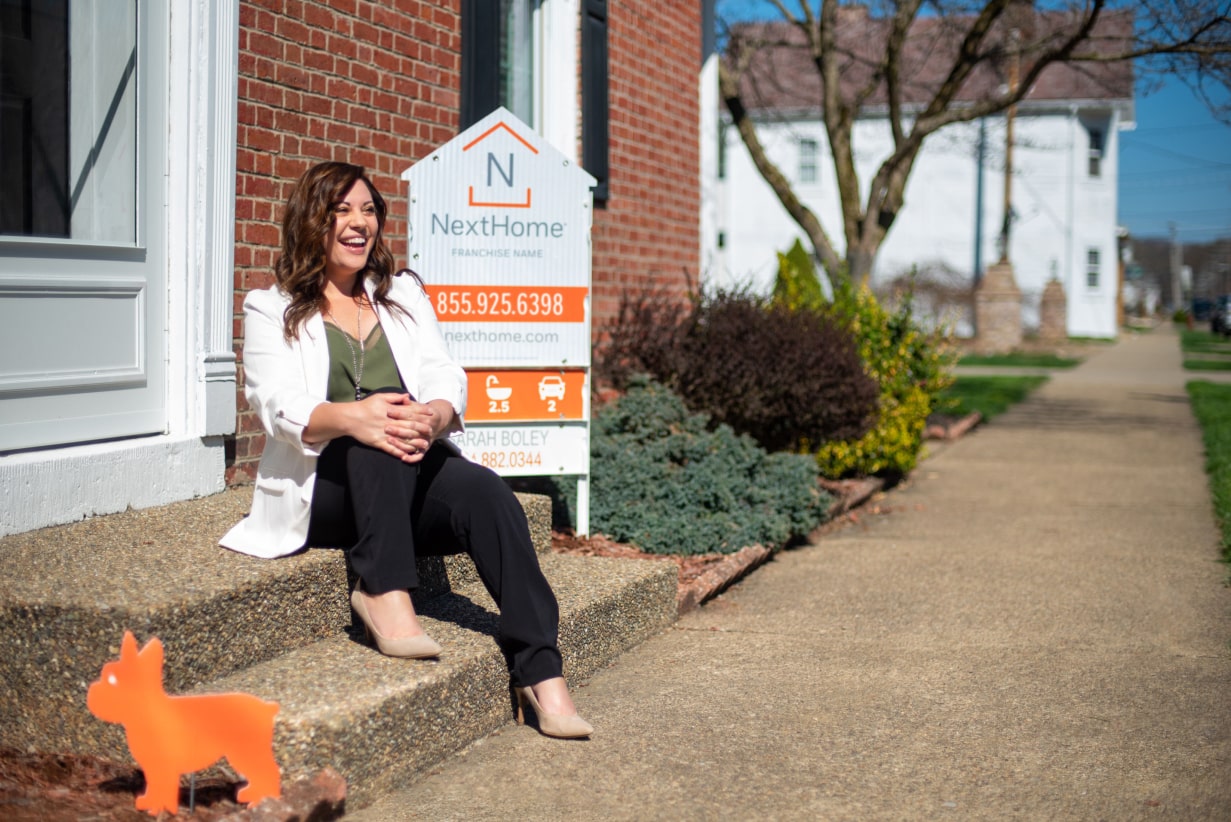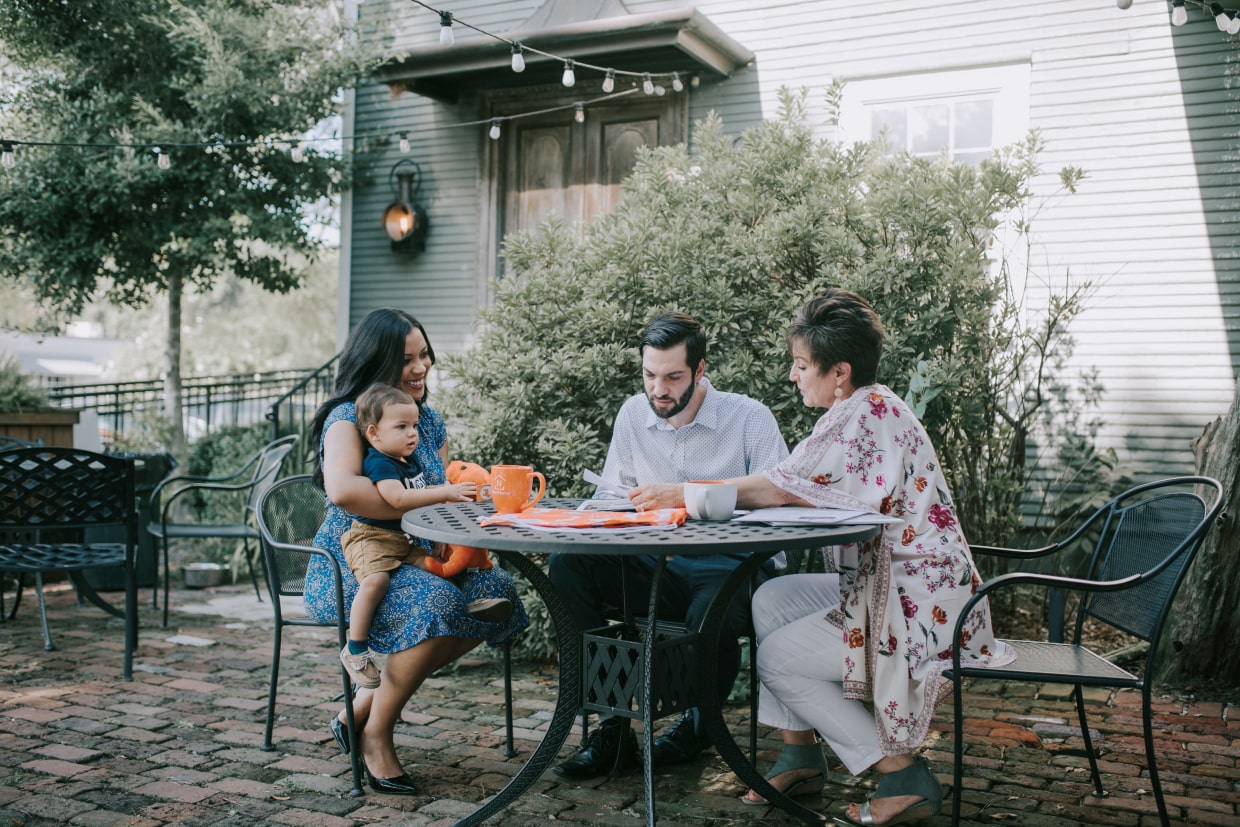 Selling Your Home, the NextHome Way
Testimonials
" Sandy was great from the beginning. I looked at a house and liked it but she pointed out a lot of work that needed to be done. Then I asked her on spur of the moment to see a house and she took me there. If she hadn't responded so quickly I would have lost it to multiple buyers with higher bids perhaps. She brought me a beautiful food and wine basket that is to die for. I would highly recommend her. She is a very sweet and kind person. "
- JoAnn and Ryan Sorensen
" Sandy is a smart and savvy Real Estate Agent, her knowledge of the market, and marketing knowledge to reach as many people as possible, and help her clients is just amazing. I'll recommend Sandy to my friends and family. "
- Theresa
" Sandy is a true professional: knowledgeable, hardworking, courteous, dependable, fun to work with, and adaptable, especially during the Covid pandemic. From start to finish Sandy kept us well informed to all of the processes involved in real estate transactions. She answered multiple questions patiently and solved challenges quickly when necessary to ensure the best possible outcome for her clients! Sandy has impeccable taste in home staging, and her advice on all matters of real estate proceedings are sound and invaluable. We are very fortunate that Sandy Tucker was our agent and look forward to doing business with her in the future. Thank you Sandy! "
- Frank & Joann S. (St.Helena/Sellers)
" Best agent to ever grace the real estate service. We enjoyed every minute that was spent with Sandy on our quest to find a home. She moved mountains to make our search for a home to come true. It was tough searching for a home in a sellers market but that did not stop or detour our favorite Agent from sealing the deal! Thanks Sandy for everything!!!! "
- Anonymous (Ceo )
" Sandy helped us sell our house and buy our dream house. She has the biggest heart and was very professional and thoughtful in every detail during the process . Thank you so much Sandy. "
- Louise Owens
" I'm not sure what happened in the above review but we were not going to remain anonymous!!! Sandy was every thing we mentioned In the above Recommendation and more. Highly recommended!!!!!! "
- Wayne/Mary (My Tech Solutions CEO/Dental Assistant)
" Very sweet and honest person and very helpful.i would defenetley use her again. "
- Alyssa Collins
" Sandy was a complete joy from the very beginning until the end. Upon meeting Sandy the first day she was a joy to work with. She set up a record number of houses for us to see per our request and did an amazing job. She was able to answer all of our questions that we had about the process and also about the area since it will be our first time living in Hidden Valley and surrounding areas. Sandy was always communicative, open and honest and figured us out and knew exactly what we wanted. There is no doubt that we would highly recommend her to anyone buying a home in that are or anywhere! We felt totally taken care of at all times and trusted her at all times, a true professional and a pleasure to work with. "
- William B Chambers (Trade/Hospitality Manager)
" My Words can not express how grateful I am to have had the opportunity to work with Sandy Tucker. She worked with me over a year to find the perfect investment opportunity. She is wise, well connected in the community, kind and a fun person to house hunt with. She was always just a phone call or text away. She went beyond the call of duty and I am now blessed to call her friend! Thank you Sandy for being an important part of such a memorable moment in my life. "
- Amber Warner (Social Worker)
" Lisa was great. Prompt in responding to our questions, knowledgeable and made the home selling process quite easy. "
- Don Lee (Electrical Distribution Foreman)
" Very responsive, easy to get hold of. Smooth time selling my house.in Lake county. "
- Carlita Foss
" Working with Sandy has been a great experience. Always professional, efficient, knowledgeable and pleasure to do business with. Highly recommend Sandy to handle any real estate transactions. "
- Pamela Belluzzo
" Sandy walked us through the process of buying a mobile home during this crazy pandemic. It was not any easy time for either buyer or seller. But, through it all Sandy was considerate of our needs and we felt safe in her hands. Sandy is a great realtor and I highly recommend her services. "
- Deborah A Fradelizio (Owner of Gillwoods Cafe)
" Good professional highly recommend. "
- Zvonko j Habek
" I'd like to share the wonderful experience I had working with Melissa. Right from beginning she was very attentive to my needs and concerns. When I had questions about issues she found answers. She kept me notified of any changes and made the experience smooth from start to finish. She is knowledgeable in the real estate business, I highly recommend her to help you find your perfect home or property. Also at the end of it all, I have a new friend. "
- Deborah Safranek
" Always helpful throughout the entire process "
- Shawn Kirchner
" Sandy Tucker worked with us for over a year to help us find a home. She notified us, and sent us links whenever a home came onto the market that she thought may appeal to us. She took us to homes both in & out of our local area, and some, more than once. We greatly appreciate all the time & effort Sandy Tucker put into helping us find our new home ~ thank you, Sandy !! "
- Karin Stirling-Rooney (School Counselor)
" Sandy was absolutely amazing in helping my wife and I purchase our first home. She was always available to answer all of our questions and made the process so smooth! I would highly recommend her to anyone looking to buy a home in this area. She is not only the best real estate agent in the area, she is also an amazing person! Sandy is our favorite! "
- Ryan Seal (Chef)
" Excellent service! "
- Pabitra
" Sandy did a great job in helping my wife and I purchase a property. I really know that she went way out of her way in making the process work. I do recommended Sandy for any real estate need you may have. She is a very hard worker and a very capable and knowledgeable lady. My wife and I can't put into words how much we appreciated her. She is a super person! "
- Larry Keefauver (citizen)
" Sandy was absolutely amazing helping my family and I find our first home. She was always available whenever we needed her and she made the whole process easy going and stress free. Thank you so much Sandy! "
- Megan skipper (Buyer)
" Sandy was a joy to work with, she understood my needs for a home that I was going to be comfortable with; no crazy driveways and open space around the house due to my PTSD from wildfires. We had a blast looking at all the different homes with Sandy and had many laughs. I am in love with my new home- thanks Sandy! I have Bay Area friends I am recommending you for HVL! "
- Cher Hays (Private Client Wine Services)
" Melissa is an excellent professional. She has gone out of her way to do research, make contacts and guide us through the process of buying land. She listened to what we wanted and stayed in communication with us. She showed us some properties in person and also was willing to go buy herself and FaceTime us directly from the property, gave us insights into the sellers situation and made us feel welcome in a community that we are not familiar with, especially as a mixed race and LGBTQ+ couple. We definitely recommend her! She is the best agent that we have ever worked with! "
- Cynthia & Phred (Buyers)
" Sandy did a great job for us. She found the right property on the first day. During escrow she handled all complications and even got us a better deal. We would highly recommended her for you home purchase or sale. Thank you Sandy. "
- Jesse McGuire (client)
" Sandy is friendly, knowledgeable & efficient. During the process of selling our homes, I feel like she has become not only my agent, but a friend. "
- Diane Tullos (Seller)
" Sandy was great. She was always easy to communicate with and we felt supported during the process. We feel lucky to have had Sandy in our corner! "
- Celeste Becker
" She was great, I would use her again and I will continually refer her to others. I am a realtor in Marin and needed someone to sell my investment property in Kelseyville. I narrowed my search to 3 local high producing and high profile agents. I contacted them all and hired Sandy. She absolutely met my high expectations. "
- John Clark (Realtor)
" Every step of the way Melissa exceed my expectations in the home buying experience. I appreciated her knowledge in real estate matters and the way she looked out for my best interests. I would recommend her to anyone looking for a home in the area. "
- Michael Lessner (Photographer )
" Melissa found my dream home in Hidden Valley Lake after many months of working hard to research homes and all necessary information. The sale went smoothly and without a glitch because of her preparations and knowledge. "
- Catherine Fox (Retired)
" We could not have asked for a better agent, dream supporter and buyer advocate! Melissa is professional, warm, very knowledgeable- and went above and beyond to help us. We bought while living out of state, which can complicate matters- and ran into our share of surprises, however, each obstacle we overcame solidified the fact that we were in the best possible hands with Melissa. We have found our real estate professional, and highly recommend her. Thank you, Melissa! "
- Rachel Gregory (Educator)
" Sandy Tucker was always available to answer any questions we had. She went about and behind. I would recommend her to anyone. We are very happy in our new home. "
- Rene' Brazil
" Sandy did a terrific job managing the sale of my home in Soda Bay. She knows how to market a property, and always had my best interests in mind. Sandy is a true professional who gets the job done! "
- A Beeson
" Sandy met with us and escorted us to each and every house we wanted to see. The tools she provided us made the home buying experience easy. Sandy helped us find the home of our dreams. I have and will continue to recommend Sandy Tucker to anyone looking to buy a home. "
- Kim Tangermann (Clinic Director )
" Sandy did a great job selling our property. She made the whole process run so smoothly. I would totally recommend her to all my friends and family. "
- Greg and Raelene Galusha
" Great service ! "
- Manoj Ghimire
" We placed offers on multiple properties before we finally bought a home that we love. Through the long process Melissa was very patient and worked tirelessly to get us into a home that we love. Had we worked with another agent, we might have just walked away when our first offer fell through. "
- Andres Lopez (Vice President of Operations )
" Sandy was such a greta help in finding me the perfect location and helping me get the job done! She showed me multiple properties in the Lake County area. She would always be emailing me new properties as soon as they would be on the market. She worked around my schedule even meeting me at 7am somedays to look at certain properties. When we narrowed down to the one we wanted she did great with the sellers agent keeping them in the loop on my needs and also keeping them on the timeline we anticipated. Sandy was able to get e the property i wanted in the time we wanted to get it in! What more can you ask for!!! This will not be the last time I work with her! I highly recommend anyone looking in for a home or land in Lake County to work with Sandy. Thank You Sandy!! "
- Jon L (Land Owner)
" Sandy was professional, knowledgable and just nice to work with. She made the process seamless, and we highly recommend Sandy. "
- S Rhodes
" Sandy navigated us through our lengthy escrow just marverlosly. Thank you very much! "
- Aida
" Sandy did an amazing job i would recommend her to anybody else has buying or selling a house Sandy was an awesome person to work with she dealt with you no matter what the situation was and she kept in contact with you at all times "
- Eric facha (Seller and buyer)
" Sandy was great at her job. kept me up to date and informed on all aspects of the sale of my property/house..........always there to answer questions ....... would highly recommend......!! "
- Raenetta Mathes (RN @ Sutterlakeside FBC)
" I had a very tricky contingency to my home purchase that Sandy was able to deftly navigate without a problem. On top of that, the final days of my sale were further complicated by a catastrophic fire that could have made my sale fall through. Needless to say, I was a nervous wreck and she had to talk me down several times, and never once did she make feel bad for it and was completely empathetic. And now I'm in my beautiful home that I am so, so in love with! "
- Jessica Morita
" Great job! Professional, knowledgeable and always responsive. Pressure was on to get the job done in a short time frame and she got it accomplished! Highly recommend! "
- Dave Vella
" She was amazing! She was very helpful and knowledgeable of the area. She was always available to answer any questions we had. She went above and beyond our expectations to help us find our home in a short amount of time. "
- Kendra Wise
" Lisa was phenomenal. An absolute pleasure to work with. I've bought and sold many homes in my life, and I can confidently state that she was the best agent I've ever worked with. "
- Joe Luis (Director Corporate Administration)
" I owned my home for over 50 years. The idea of selling was a bit overwhelming. Lisa was so pleasant and professional she made the process very easy. My home sold very quickly. Her staging of the home was remarkable. Thank you so much Lisa "
- Sandra lewman
" Sandy was recommended to me and was very happy to have her in my corner. Being totally ignorant of most things Realty, as I am, she was there for me. Gracious and smiling all the way even though I am sure I was the proverbial pain at times. Recommending her always will be a pleasure. "
- Dorothee Brown (Retired)
" We used Sandy for the sale of a home in Calistoga and the purchase of another on Cobb Mountain. Sandy went above and beyond what other realtors would have done to make these transactions work smoothly. She understood my mother-in-law's needs and met them at every turn. She was delightful to work with. "
- Fred Bittner
" Sandy recently helped us sell our home in the Historic McDonald district in Santa Rosa, CA. She was knowledgeable, professional and our home sold in 30 days. Escrow was trouble free, with closing on the day originally scheduled. Thanks Sandy! "
- Roy & Lorraine Harris (Seller)
" Sandy Tucker from NextHome Real Estate in Calistoga, CA, was a delight to work with. We contacted her to help us sell a mobile home belonging to a close relative who had passed away. Sandy was so knowledgeable and led us easily through the process. She was answered all our questions, was available whenever we needed her, and sold the mobile home quickly without any problems or hassles. I would highly recommend her as a dependable and pleasant agent. "
- Marsha Crow (Home seller)
" Sandy was wonderful. She was a great communicator and worked diligently to promote my listing. Her knowledge of the local market proved invaluable to my family. I strongly encourage anyone to hire Sandy to handle your real estate business. "
- Kristin Ridste (IT consultant)
" Sandy was absolutely perfect. Her patience and knowledge of the process made buying our home a very pleasant experience. I would recommend her to anyone who is looking at homes or property. Thank you Sandy for making our lifelong dream of owning a home a reality. "
- John Tangermann
" Sandy was professional knowledgable in saling my mom's house. It was a long going to see when it would sale but it did and I'm glad everything is done. Thank you "
- Bill Habek
" I feel so lucky to have had Sandy Tucker as my real estate broker. I felt I could totally trust her from the very beginning and that makes such a difference when negotiating with many prospective buyers. However, what made her especially stand out was her diligence, perseverance, incredibly positive nature, and her creativity in finding new and different ways to market my rather unique property. She went the extra mile for me repeatedly. Upon my request, she put the house on the market as a rental while it was still being listed for sale (a buyer made an offer soon thereafter so that proved short-lived). I was worried at one point that I was going to have to move my furniture out, leaving the house unstaged, and Sandy immediately offered to stage it herself, an in-house capability of her business. Needless to say, I would highly recommend Sandy if you are looking to buy or sell property! "
- Davis Everett (Client)
" Melissa Kinsel was great to work with from start to finish. You will be in very good hands with her. As a first time home buyer, I am grateful to have been able to work with an agent like Melissa Kinsel. "
- Christian O'Neil
" Sandy Tucker, broker, worked with Lisa Wink, realtor in an amazing way from the beginning, with a very careful market evaluation actually visiting other properties in the Sonoma County area to give a fair listing to my property about to be sold. Their preparation was so well done, that the first day of the listing there were 4 showings and the next day we had a full price offer, which was beyond my wildest expectations. Because my property was 2 older houses on one lot, the buyer required not only the usual inspections, but many more. Sandy and Lisa were there for every one of them, always letting me know what was going on, and reassuring buyer and seller that the process work smoothly. When the buyer lowered her offer because of some of the issues uncovered, Sandy very tactfully coached me into compromising and accepting the lower offer, because of the problems that could arise from canceling the sales transaction. Sandy is very soft, accepting, not pushy and yet persuasive and strong. She knows her field well, and creates a sense of safety. She also trained and guided Lisa, as a Realtor coming into the field after and absence of 14 years. Later, Sandy even dealt with difficult tenants that were asked to leave as a condition of the contract. Because I was an absentee Landlady, she and Lisa did things for me and for the buyer beyond the definition of their roles as Sellers Agents. Lots of Diplomacy and tact, and yet persistence in getting the people out. I feel very fortunate that Sandy and Lisa were my agents, forever grateful. Especially Sandy, because of her long term experience. I very highly recommend her!!! "
- Lilian Bern (Holistic Therapist and Trainer)
Previous
Next